Good, smooth running of tools and other rotating bodies is indispensable. Intelligent balancing systems are also indispensable!
Use the balancing machines TS20, TS40, TS100 for tool and workpiece testing.
For all tools, e.g. SK and BT from size 10 - 50 and HSK from size 25 - 100, as well as CAPTO and KM holders. Ideal for 1- and 2-plane balancing.
You save time and money.
You gain security.
Your machine spindles live longer.
Your production result will be better.
Products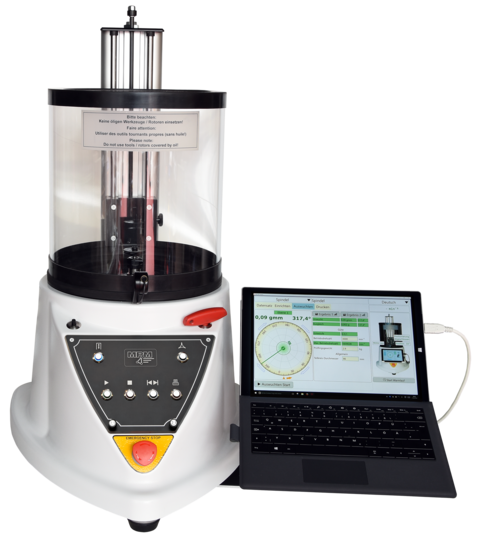 Balancing station BMT200.TS20
Especially for small tool holders up to HSK32 / SK30 in the high-speed range
Highest balancing accuracy at the best price
Especially for small tool holders up to HSK32 / SK30
Simplest operation for everyone
Smallest (<0.1 gram) unbalances detectable
Highest precision (< 0,5gmm)
Improved ease of use > 90%
For 1-+ 2-plane balancing
Balancing methods: gram, degree, spread angle, fixed location, radial + axial drilling, milling
Display: gmm, gram, quality grade
Workpiece weight up to approx.: 750g
Workpiece-Ø up to approx. 270mm
Workpiece length up to approx. 280mm
Immediately usable
Test report at the touch of a button
Weight only approx. 38kg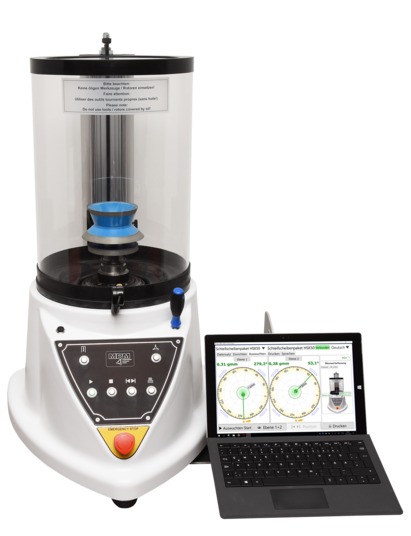 Balancing station BMT200.TS40
For tool holders up to HSK63 / SK40 / PSC 5
Highest balancing accuracy at the best price
Simplest operation for everyone
Smallest (< 0.1 gram) imbalances detectable
For tool holders up to HSK63 / SK40 / PSC 5
Highest precision
Improved ease of use > 90%.
For 1-+ 2-plane balancing
Balancing methods: gram, degree, spread angle, fixed location, radial + axial drilling, milling
Display: gmm, gram, quality grade
Workpiece weight up to max.: 10kg, workpiece-Ø up to approx. 270mm
Workpiece length up to approx. 400mm
Immediately usable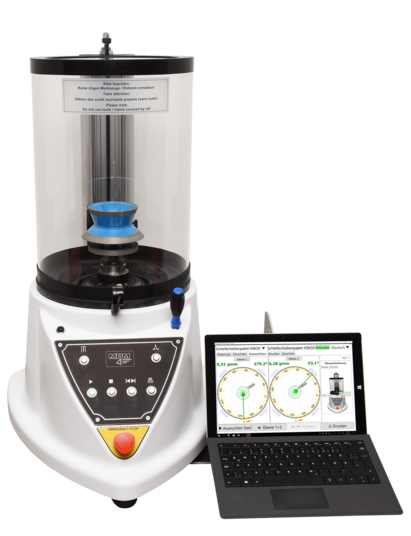 Balancing station BMT200.TS100
For tool holders up to HSK100 / SK50 / PSC 8
3.BMT200-1.TS100 (1 plane 1039707A)
3.BMT200-2.TS100 (1 + 2-planes 1039708A)
Highest balancing accuracy at the best price
Simplest operation for everyone
Smallest (< 0.1 gram) imbalances detectable
For tool holders up to HSK100 / SK50 / PSC 8
Highest precision
Improved ease of use > 90%.
For 1-+ 2-plane balancing
Balancing methods: gram, degree, spread angle, fixed location, radial + axial drilling, milling
Display: gmm, gram, quality grade
Workpiece weight up to max.: 20kg, workpiece-Ø up to approx. 270mm
Workpiece length up to approx. 400mm
Immediately usable
Test report at the touch of a button
Weight only approx. 45 kg
Back to our products >>

Request our product catalogues