ZERO CLAMP GmbH is a young dynamic company which has set itself the goal of manufacturing premium clamping technology products.
We focus on development and production. Our clamping systems help you to reduce setup, changeover and nonproductive times, and therefore also production costs, while simultaneously increasing process reliability.
Our products are used in turning, milling, grinding, eroding, and measuring applications. The latest addition to the ZeroClamp range is the loading robot for the automation of production processes.
Another step towards the future!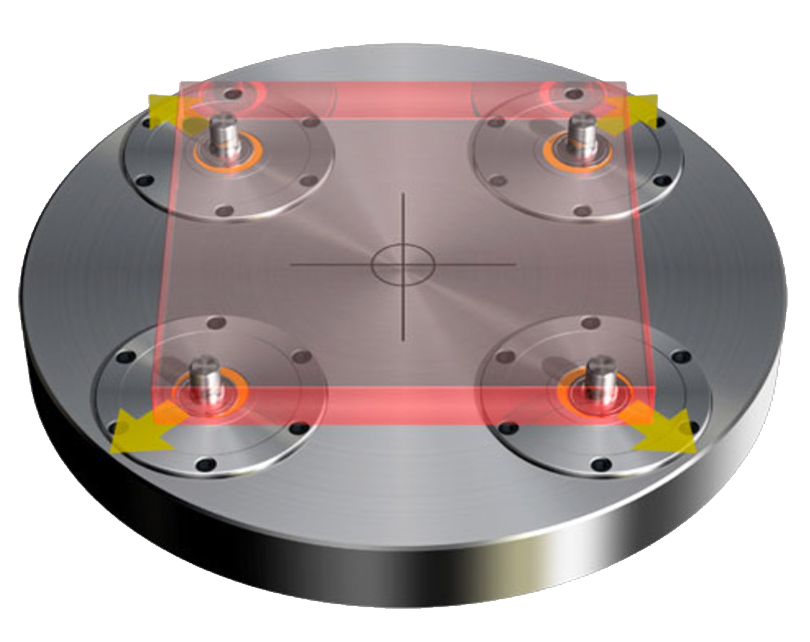 Zero Point Clamping System
The ZERO CLAMP zero point clamping system is the modern alternative to the conventional T-slot table: Drastically reduces the setup times and increases your machine capacity.

Clamping Pots Overview
The clamping pot family consists of four clamping pots ranging from Ø 90 mm (3.5 inch) to Ø 190 mm (7.5 inch). Clamping forces to 60 kN (13,500 lbf ) offer security even when performing heavy-duty machining.
All clamping pots deliver a repetition accuracy < 0.0025 mm (0.0001 inch). No leaks, unaffected by chips. Low-maintenance sealed system.

Standard Base Units Clamping Pot Ø 120 mm

Standard Base Units Clamping Pot Ø 138 mm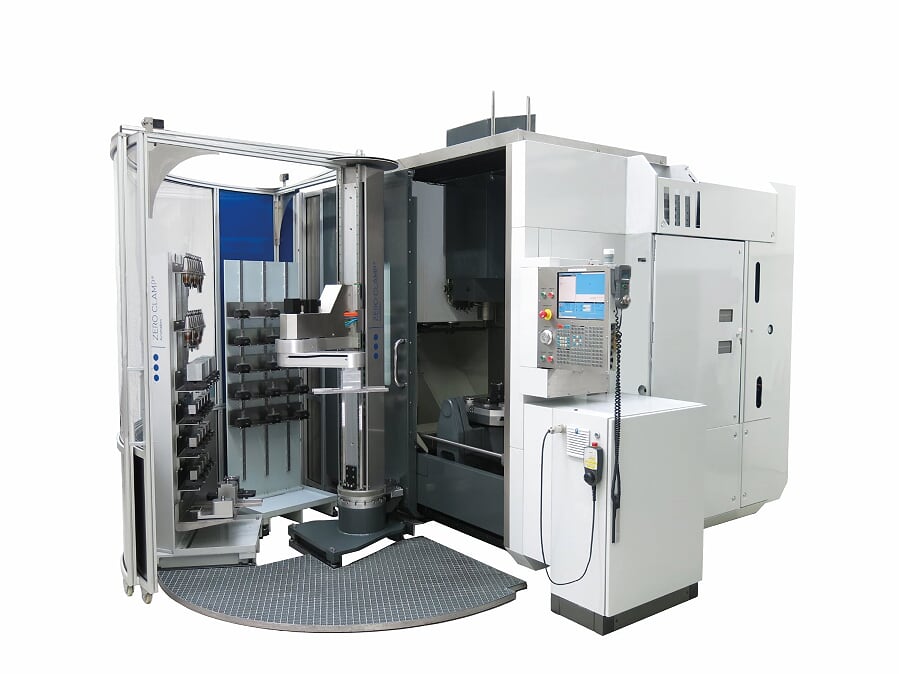 Automation
Automated part production even for small series, thanks to maximum flexibility and a wide range of handling options.
From pallets that can be designed freely to the direct handling of saw cuts.
The Zerobot® is a cost-effective alternative to conventional automation solutions and potentially the most flexible loading robot around.
Back to our products >>

Request our product catalogues